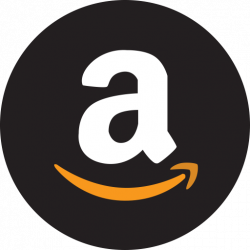 Amazon Product Scraper
It retrieves product names, categories, prices, and more.
Amazon is one of the best marketplaces for both sellers and shoppers. The data it holds is crucial whether you are looking for a bargain or carrying out a market analysis before launching a new product. All the data is publicly available, and the idea is to collect and conveniently present it. For example, product information and prices are ideal for market analysis, business analytics, and other data science niches. This article gives you an idea of one of the best tools to scrape product data - our Amazon Scraper chrome extension.
What type of data can be scraped?
Our free Amazon Scraper is useful when you need to retrieve information about the products that appear for a particular search request. The scraper is simple to use even if you don't have IT skills. It can fetch product names, categories, prices, descriptions, etc. So you can keep all relevant data at your fingertips.
How to scrape Amazon product details and pricing
You enter keywords, and the scraper makes a search query for each keyword. Then, it retrieves information about each item. As a result, you will get a CSV file with a list of products found with search queries.
That's how it will look like:
ASIN

Product name

Price

URL
What to do with the data?
There are several scenarios of how you can take advantage of this data.
The first one is when you are a seller and want to make a market analysis. Most probably, you have a lot of competitors with similar products on Amazon. Therefore, it's helpful to compare yourself to others who are on the same path as you. Here are some examples:
You can conveniently see the prices and adjust them to remain competitive.

See your competitors' descriptions and analyze their keywords in bulk.

Or check product categories. It is useful to understand under what category your competitors sell each item.
The second scenario is when you are a customer and want to find a bargain.
You can check the same: prices and descriptions about the products, and choose the supplier that offers the best deal.
It is especially important if you represent a business and want to buy products in bulk so that you can save a lot.
Is it legal to scrape Amazon product data?
In short, the answer is yes. It is legal to scrape publicly available data such as product descriptions, prices, or ratings. However, there are some challenges to face with (but don't worry - they are on us).
Firstly, the more complex the system, the more difficult it is to cope with it. Amazon is one of the most popular (and complicated) marketplaces. They know how scraping works and do not like it, so they always take measures against it. For example, use varying page structures, IP blocks, and other anti-bot actions. Please read our blog post on the legality of web scraping and the difficulties we face to learn more.
Secondly, Amazon always changes something so that the scraper should always be up-to-date in accordance with their modifications. They deliberately make this complicated to prevent people from scraping.
Finally, Amazon is freakishly huge. It is impossible to process such amounts of data on your home computer. It either will take too much time, or you will be blocked. That's why using our ready (and free) scraper is a good idea.
| Beep | No. | Boop |
| --- | --- | --- |
| beep | 1024 | xyz |
| boop | 338845 | tuv |
| foo | 10106 | qrstuv |
| bar | 45 | lmno |
You might be interested in