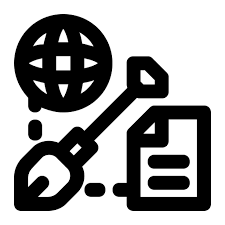 Collector of contact data from sites
Collect contact information from websites into a Google spreadsheet in one click
Contact Data Collector is a tool for automatically collecting contact information from web sites. The application is designed for those who want to collect contacts for their business projects, marketing campaigns or research purposes.
Import Link List: The application allows you to upload a document with a list of links to websites from which you want to collect contact information.
Automatic collection of contact information: The contact data collector goes through each site on the list and automatically collects contact information such as email addresses, phone numbers and social media links.
Intelligent Contact Recognition: The app uses machine learning and natural language processing algorithms to accurately identify contact information on web pages.
Data Export: The workflow gathers the collected contact information automatically into a google table, as well as the data can be easily exported to various formats under Logs - tadles tab such as CSV, Text or JSON, for further analysis and use.
Support and updates: The developers provide continuous support and regular updates to improve the functionality of the application and ensure compatibility with the latest changes in web technology.
FAQ
What does this workflow do?
The app automatically processes a google document with links to sites, goes through those sites and collects contact information such as email addresses, phone numbers and social media links.
How do I get started with the app?
Upload a document with a list of website links and the app will automatically start processing and collecting contact information.
What document formats can the app handle links in?
The app automatically saves them to a specified google table and supports .txt, .csv and .json export formats.
What contact information does the app collect?
The app collects email addresses, phone numbers, and social media links listed on websites.
In what format does the app provide the collected data?
The collected contact data is provided in .txt, .csv or .xlsx format for easy analysis and use.
Is it safe to use this application?
Answer: Yes, the app is designed with security and data privacy measures in mind. However, make sure that you collect contact information in accordance with the law and site privacy policies.
Can I use the collected data for mailing lists?
The use of collected data for mailing lists is subject to the consent of the contact data owners and relevant laws. Make sure you comply with the laws and privacy policies.
You might be interested in